The sewage sludge dewatered on the press or centrifuge due to its high calorific value (over 6 MJ / kg) is a problem for most sewage treatment plants, because according to the law from 1 January 2016 such waste cannot be landfilled. Thermal methods of sludge processing in processes such as pyrolysis are an environmentally safe solution for the management of this waste.
Description of the technology: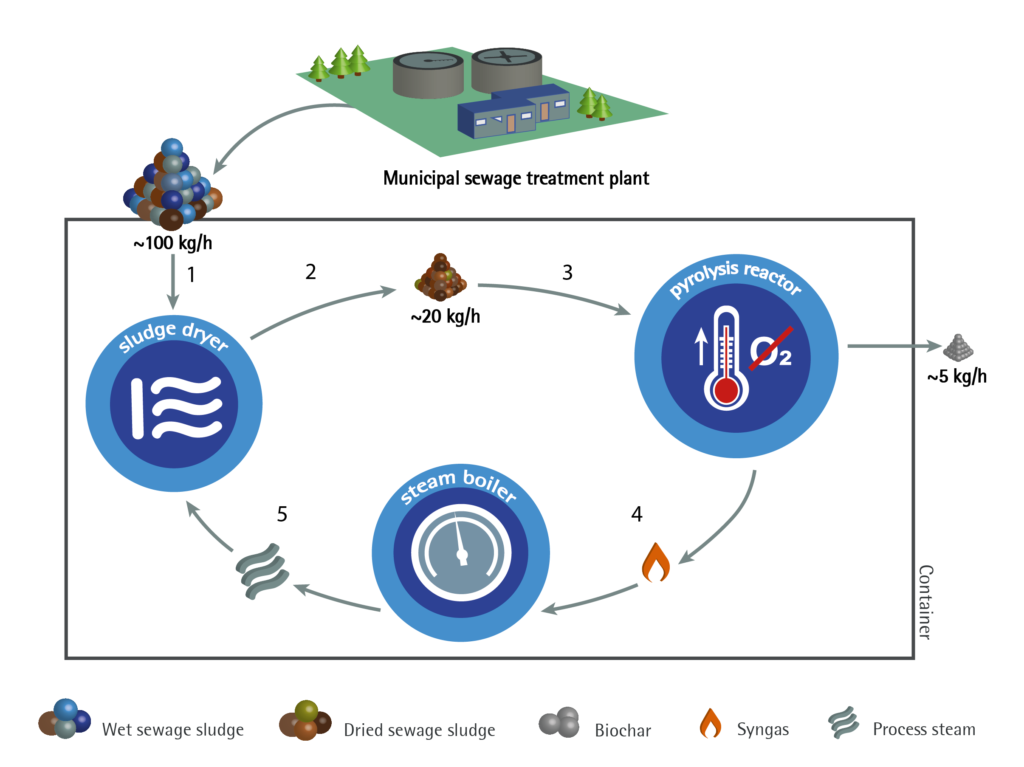 Dehydrated sewage sludge is fed into a dryer with an average capacity of 100 kg/h.
The drying process of the sewage sludge reduces moisture content down to 10% or less.
Dry sewage sludge is subjected to a continuous process of high temperature pyrolysis without oxygen. Pyrolysis temperature range reaches from 800°C to 1000°C.
Main product of the pyrolysis process – hot syngas – powers the steam boiler
Process steam produced in a boiler is used as a heating medium for the sludge dryer, thus closing the process balance.

download leaflet: INNOVATIVE METHOD OF SEWAGE SLUDGE MANAGEMENT "EL PIRO" technology for drying and pyrolysis process